People approach to ' regressive hypnosis for different reasons. Who has read the books because of Brian Weiss and is curious to see how it works, because those who live an uncomfortable and looking for a therapy that can help him.
Mara (name invented to protect privacy) has proved regressive hypnosis some time ago out of curiosity. In fact, a friend introduced him to a person (does not specify if it is a psychologist) who tries on her technique. Everything seems to be going well until suddenly Mara begins to feel a strong anguish and bursts into tears and could not stop. The hypnotic procedure is stopped but she continued to cry for another half hour.
Not the explanations are given about what happened and she does not elaborate further. When we meet tells me about this episode and want to understand why it failed to regress.
Regressive hypnosis and past lives
Regress to past lives is the demand that is increasingly turn to the term hypnosis (I know you use hypnosis, you also do regressive hypnosis?). The books and CDs of regressive hypnosis have prompted many people to seek therapists who use this technique to try the experience of regressive hypnosis.
Mara just wants to understand what happened and then we go back to the experience of hypnosis to see what's blocking.
In these cases it is useful to do regressive hypnosis before you understand what is blocking the person, cause this kind of experience without having overcome the blocks that cause anxiety can lead people to suffer needlessly.
Regressive hypnosis and current life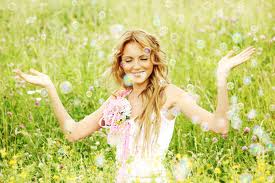 During the hypnosis session you will return to the situation of the block and Mara recovers a memory of his childhood that he had removed from consciousness, when the mostly absent father came home drunk and abused her, her mother and her 3 siblings. Just knowing that his father would come unleashed in her a strong anxiety which then became  panicked because  she realized that no one could stop him.
Recover this memory that he had removed from his awareness was liberating effect made herself says, "it's like having a loose knot in the throat"
In these situations it is important to let the person will bring out those repressed memories  because sometimes resurfaced and a reworked hypnotically discomfort fades or vanishes altogether.
I wish you a beautiful day,
Manuel Mauri